There is only one thing better than the thrill of winning a race, and that is winning a race with friends. Whether they be new friends that you have met through the ownership of a racehorse or lifelong friends who have invested in a racehorse together.
Calibre Racing Group was founded in 2021 by long-time friends, Josh Barrett and Lachlan Halloran-Gould, who have successfully invested in racehorses over the past 15 years.
Lachlan Halloran-Gould

After 13 years as Managing Director of a successful construction company, the opportunity arose for Lachlan Halloran-Gould to turn his keen interest in racehorses into a business.
Combining his impressive business acumen with his prior success in racehorse investment, Lachlan is the other half of the duo behind Calibre Racing Group who are set to transform racehorse syndication.
Josh Barrett

The son of former jockey Chris Barrett, nephew of the late Melbourne Cup winning jockey John Marshall, and cousin to jockey Taylor Marshall, horse racing is Josh Barrett's birthright.
An established Jockey's Agent who has built a rapport with many trainers and industry figures, Josh brings more than a decade of racing experience to Calibre Racing Group.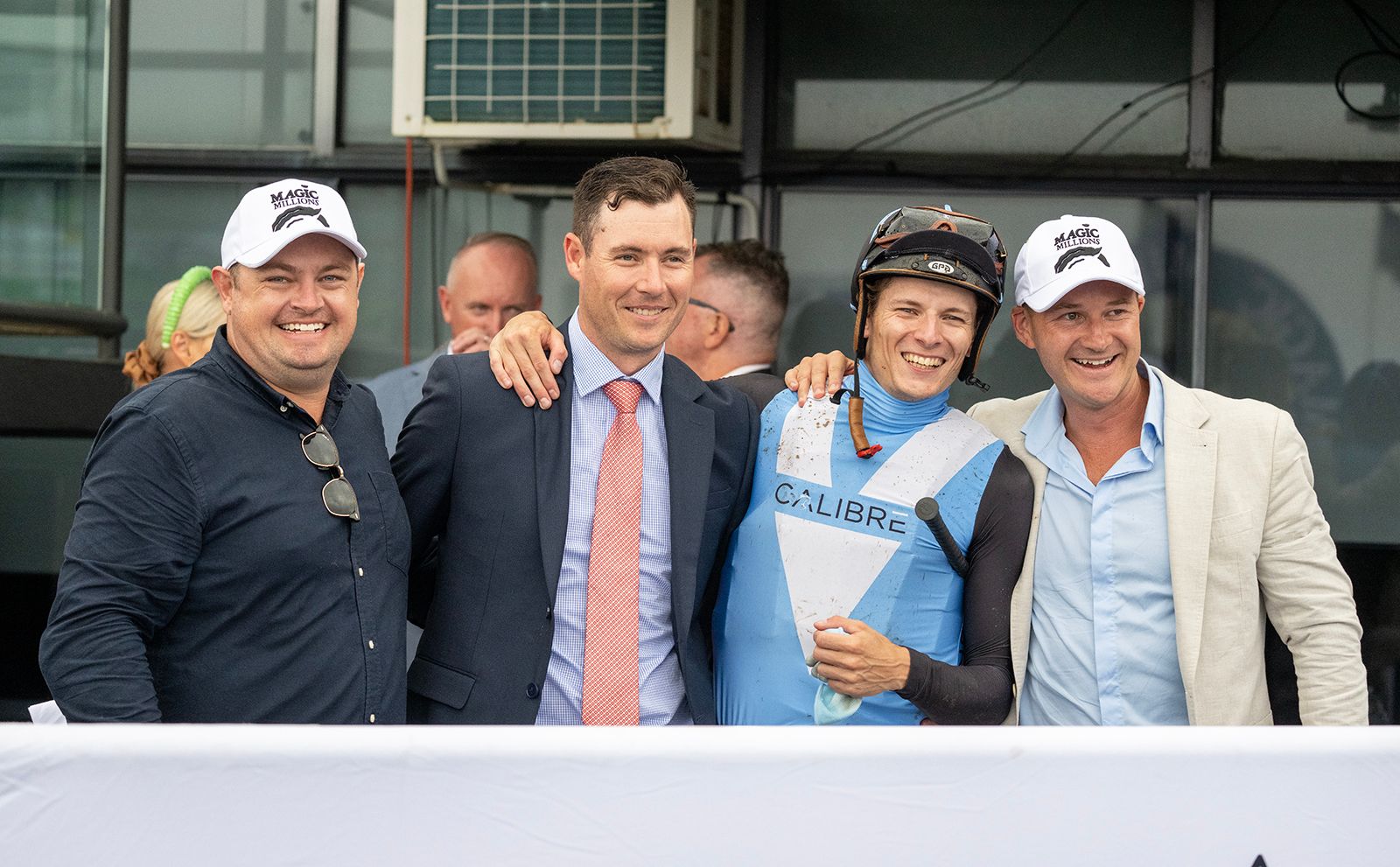 Address
PO Box 2690, Taren Point, NSW, 2229
Calibre Racing Group is an authorised representative (No. 001295464) Stable Connect Limited (AFS License No. 336964)